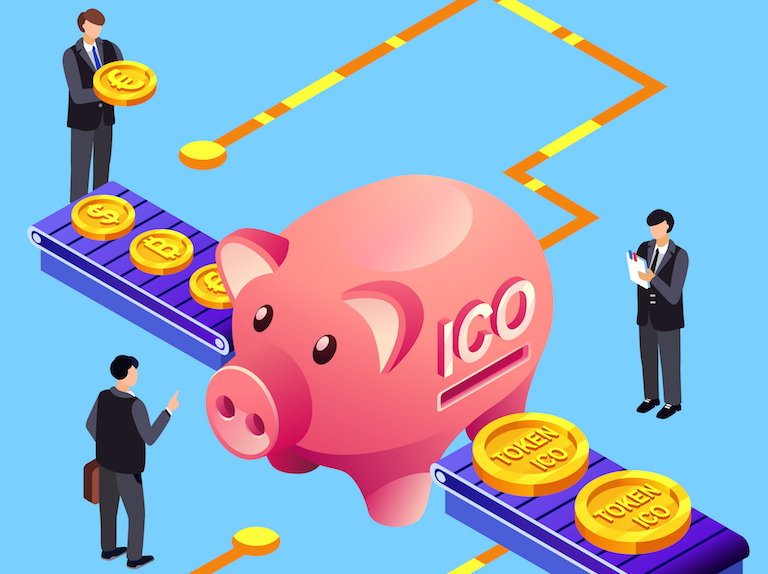 Key highlights:
First things first, standing out in the blockchain world these days is no easy task with hundreds of projects launching every week.
Take EmoneyMax for example. These pros have powered over 100 successful launches by pumping out top-notch content, curating influencer partnerships as smooth as silk, and engaging communities so genuinely it's inspiring.
If you want to ignite your idea and rally long-lasting believers without pulling out all your hair, put your marketing in the hands of pros like EmoneyMax.
Launching a new cryptocurrency project is no small feat. In today's crowded blockchain landscape, standing out from the competition requires premium marketing strategies developed by seasoned pros. While do-it-yourself hype campaigns may seem appealing in theory, underestimating outreach is a grave mistake that could sink your vision before it ever gets off the ground.
This guide walks through critical considerations for enlisting blockchain marketing experts and provides an inside look at EmoneyMax—a top firm transforming crypto PR with relentless testing of cutting-edge techniques. By leveraging their deep toolbox and refined targeting, startups gain the amplification needed to attract long-term backers.
Navigating the Mind-Boggling Scale of Crypto Marketing
When Bitcoin first emerged over a decade ago, spreading the word of this revolutionary technology could be achieved largely through grassroots efforts. But nowadays, crypto moves at lightning speed, making it impossible for lean teams to manually coordinate on a global scale.
At any moment, hundreds of projects launch seeking funding and community. It's a full-time job simply keeping tabs on all the buzz, let alone actively promoting your own work. Audiences have short attention spans too, so you must stand out immediately with flawless execution. One slip-up and you risk getting lost in the daily deluge of shiny new tokens.
This is where expert agencies demonstrate their worth. Seasoned marketers have spent years testing every channel, gauging which works best for different phases of growth. They understand audience psychographics inside and out, crafting tailored narratives to appeal to hearts as well as minds. And because promotion is all they do, you benefit from their dedicated focus without straining limited internal resources.
Case Study: EmoneyMax Powers Blockchain Startups With Curated Campaigns
Among leading firms transforming crypto marketing, EmoneyMax has cracked the code through the relentless optimization of proven techniques. Some highlights of their strategic offerings:
Hard-Hitting Content – By crafting thoughtful, well-researched articles placed across top industry outlets, they generate real buzz from informed circles. EmoneyMax writers understand technical details and lifestyle priorities, informing without info-dumping.
Influencer Partnerships – Their stable of pioneering bloggers and YouTube personalities provide invaluable endorsement potential. Beyond one-off placements, EmoneyMax fosters enduring relationships that yield recurring exposure.
Community Relations – By judiciously engaging key discussion hubs like Telegram and Reddit, sharing updates, and clearing up FUD, they build all-important trust. Moderators steer positivity without coming across as shills.
Visual Identity – From logos to video explainers, their designers understand the psychology of virality. Clean, captivating graphics help brands stick in crowded feeds vying for fleeting attention.
Integrated Campaigns – Rather than isolated campaigns, EmoneyMax coordinates a cohesive multi-channel approach with proven synergies. Strategies evolve based on real-time analytics for maximum ROI.
Thanks to these meticulously executed and constantly optimized offerings, EmoneyMax has successfully launched over 100 projects. By listening carefully and customizing the right mix, startups benefit from a full-service marketing department without the fat overhead.
Strategic Tips For Vetting Blockchain PR Firms
With poachers entering the space daily, how can you discern quality marketers from empty hype peddlers? Consider these pointers for selecting an agency aligned with your long-term goals:
Experience Matters – Look for a track record spanning multiple bull and bear cycles. Naive promoters won't withstand inevitable downturns. EmoneyMax has weathered it all while refining its process.
Specialized Niche Knowledge – Cryptocurrency is a niche beast, so avoid generalist agencies lacking technical literacy. Leading firms deeply understand the landscape and psycho Demos.
Holistic, Integrated Campaigns – Beware of firms pushing isolated tactics. The synergy between PR, social, design, and more amplifies impact. EmoneyMax customizes harmonious multi-channel strategies.
Dedicated Teams – Promises of "24/7 support" often ring hollow from under-resourced upstarts. Choose an agency fully invested in your long-haul success.
Performance Tracking – Savvy promoters provide reporting dashboards to prove ROI. EmoneyMax transparently measures engagement lifts across all KPIs.
Customization Over Checklists – Rigid packages fail to address unique attributes. Find a partner invested in your distinctive vision, not just selling services.
By vetting agencies against these proven identifiers of quality work, startups avoid the letdowns of amateurish supporters. With stakes this high, promotional partners require total commitment to nurturing fledgling brands.
Rally the Troops – Enlist Experts For Maximum Token Traction
For innovative blockchain startups hoping to change the world, attracting a faithful following forms the foundation for weathering the challenges ahead. While the hype for hype's sake holds no lasting value, promotion performed with true care and authentic understanding can cultivate committed communities.
By leveraging top agencies like EmoneyMax, projects access finely-honed strategies developed over years on the frontlines of crypto growth. Batching marketing internally overlooks the scale required, whereas dedicated promotional firms act as force multipliers.
With battle-tested expertise and holistic, data-driven campaigns serving as guiding lights, the right promoters uplift visionaries to bright new heights. So the next time audacious plans for distributed ledger disruption begin materializing, initiate liftoff by entrusting your critical early promotion to the pros. Level up your awareness game and watch the industry reverberate with positivity for years to come.