Lately cryptocurrency has gained worldwide recognition, it has become increasingly popular for investors, entrepreneurs, and governments. In this article Emoneymax.net crypto marketing service will discuss the advantages and challenges of cryptocurrency, how it is currently used, and its potential future. Emoneymax.net team has a lot of experience in crypto niche.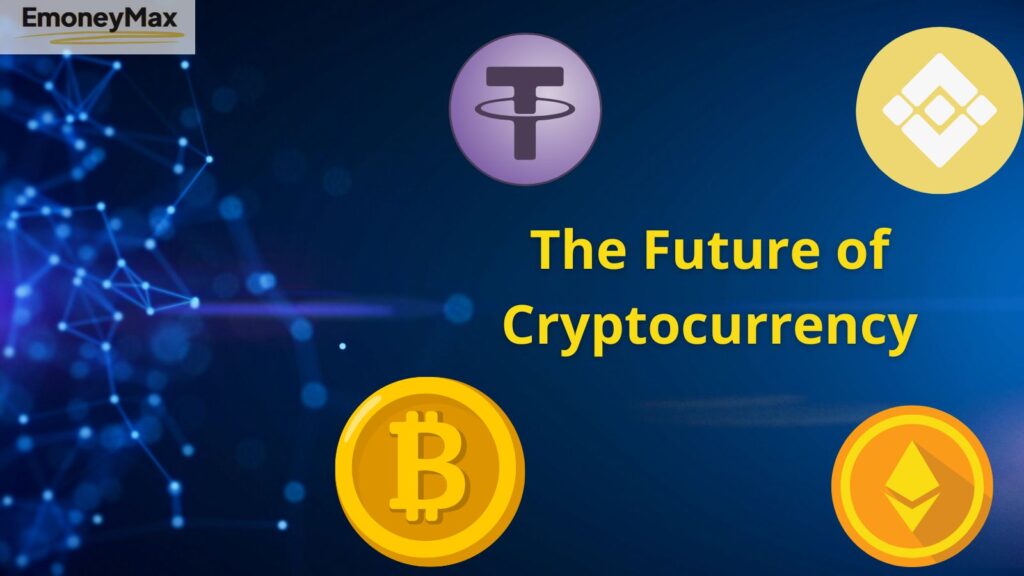 What is cryptocurrency?
Cryptocurrency is a form of digital currency which exists in a decentralized, distributed and secure manner. It is not controlled by any central authority such as a bank or government. It is based on a decentralized network of computers that verify transactions using cryptography.
Cryptocurrency is also known as crypto, digital money, or virtual currency. Cryptocurrencies use a combination of public and private keys, which enables secure peer-to-peer transactions that are recorded on a public ledger called the blockchain, which is a shared, transparent and secure database.
Cryptocurrency advantages.
Cryptocurrency can be used to purchase goods and services.
They can store value without the interference of a third party.
Low transaction fees and quick transactions.
Decentralization.
Security and privacy. People can use pseudonyms that are unconnected to any user account or stored data that might be linked to a profile.
Protection from inflation.
Whats are disadvantages of cryptocurrency?
Risk of data loss. The designers wanted to develop authentication processes that were impenetrable, virtually undetectable ASCII documents, and robust hacking defenses. Positioning money in cryptocurrency rather than actual cash or bank vaults would make it safer. Nevertheless, Emoneymax.net experts warn that if user misplaces their wallet's private key, there is no way to recover it. The number of coins can change and might result in the loss of user funds.
Fear about exchanges. Although cryptocurrencies are secure, exchanges don't seem to be following that trend. Most exchanges store users wallet data to figure out their ID correctly. This data is often stolen by hackers, giving them access to accounts. They can efficiently transfer funds from vulnerable accounts. by Emoneymax service we always advice to not keep your funds on exchanges, many of them, like Bitfinex or Mt Gox, have been hacked in the past, and cryptocurrencies has been stolen in countless amounts of US dollars. Most exchanges are highly secure nowadays, but there is always a threat, lately even Binance confirmed 600 milion lost in hack.
Lack of trust and education. Many people are unfamiliar with how cryptocurrency works, additionally high volatility of crypto market, coupled with the lack of regulatory oversight, has deterred potential investors from investing, here Emoneymax.net offers expertise and years of experience to advise our client in the most efficient and professional way to keep your funds SAFE!
Furthermore, there are few outlets that accept cryptocurrency payments, meaning that users cannot spend it on everyday purchases.
What in future?

Cryptocurrency has great potential and it can be a great way to keep your money and diversify portfolio. In today's uncertain world where there is a risk of war, lockdown or others unpredicted situations, so Emoneymax.net advise to focus on diversification. It's best to not keep all funds in one place, only spread it out over different sources. Cryptocurrencies during a crisis can prove to be a very safe and convenient way to store money when you follow EmoneyMax advise.
EmoeneyMax.net crypto advertising service – we are long time in crypto market, worked with many crypto projects and teams, If you have any question about crypto marketing, cryptocurrencies or wants to advertise your product in the crypto space – EmoneyMax marketing team is here to help you. Fill out our contact form, and we'll get back to you.

Our social media: