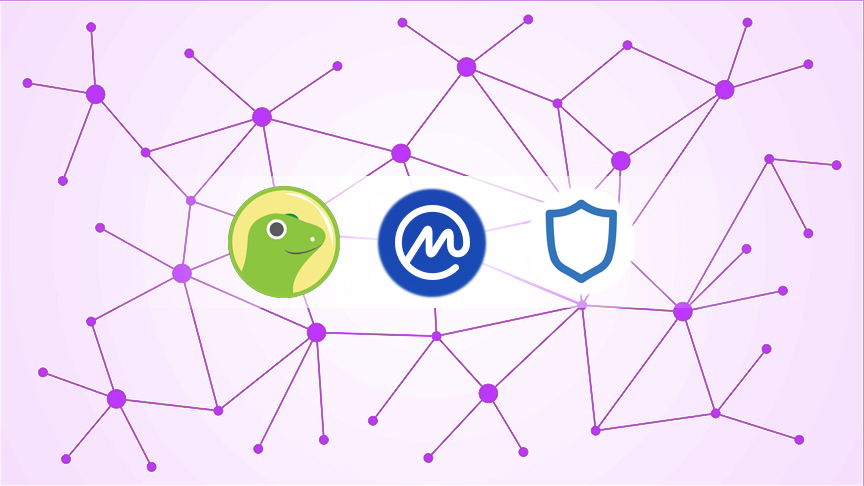 Key highlights:
Listing on CoinMarketCap and CoinGecko are great way to get immediate legitimacy, but the process requires solid fundamentals like active development and community support. That's where a crypto marketing agency like EmoneyMax earns its keep, boosting social metrics, gaining media mentions, and handling community growth to strengthen those applications.
Getting added to the Trust Wallet expands your reach tremendously. But you'll need to show workings like live products, and documentation, and engage thousands globally on social media. No sweat – let the community managers at EmoneyMax whip your followers into a loyal frenzy with targeted campaigns!
If you've just launched a new coin or token, getting listed on reputable exchanges and data sites will be crucial to attracting investors and gaining exposure. In this article, we'll explore some of the top listing options available and how to maximize your chances of success with each one.
But before diving into specific listings, let's talk strategy. No matter which listing routes you pursue, having a solid marketing plan in place is a must. This is where services like EmoneyMax can help. As one of the leading crypto marketing agencies, EmoneyMax offers a full suite of promotion and branding solutions to boost your listings and take your project to new heights. Their experienced team can handle everything from content creation to community management so you can focus on development. It's always a good idea to enlist top promotional help like them when trying to get your coin noticed.
CoinMarketCap
CoinMarketCap (CMC) is the gold standard for cryptocurrency data sites. Getting listed here lends immediate legitimacy and will put your project on the radar of thousands of potential investors. However, due to its influence, getting approval can be challenging.
The first step is to complete the basic listing application providing details about your project, tokenomics, and social profiles. CMC aims to list quality projects that exhibit long-term viability, so they will scrutinize things like your development progress, whitepaper, and the solidity of your token contract. It helps immensely to have a track record of success like Presales, Exchanges, Achievements, etc.
This is where supplementary promotional efforts can make or break your application. Services like Emoneymax specialize in generating worthwhile media coverage, community hype, and social proof that strengthen listing submissions. Things like relevant press mentions strong Telegram memberships, and positive reviews – all painted in a genuine light – will signal to CMC your potential for real adoption.
Don't be discouraged if it takes time to be reviewed. CMC receives hundreds of applications daily. Engage fans through the waiting period with developer updates, fun contests, or giveaways run by your community manager. Most importantly – continue innovating to demonstrate ongoing dedication to the project. With persistence and smart promotional assistance, your coin can make the cut.
CoinGecko
CoinGecko is another top resource for traders, boasting comprehensive market data across thousands of coins and exchanges. While their listing process shares similarities to CMC, CoinGecko tends to be more accommodating of new projects.
The application is simple, requiring a project name, website, and basic token information. CoinGecko prioritizes projects exhibiting strong fundamentals and ample support as signaled by social metrics. Again, EmoneyMax's promotional help strengthening these qualities will serve you very well here.
Some tips – Ensure all your fundamental facts like vision, and team bios are clearly communicated on your website. Maintain active social channels and comment/post frequently to demonstrate an engaged community. Timely developer updates show progress. Don't forget to promote your CoinGecko application across these same channels for maximum visibility.
On average, CoinGecko reviews new listings weekly. An optimized application paired with active promotion by an expert agency like EmoneyMax can help push you to the front of the consideration line. With the right preparation and support, getting reflected on CoinGecko's data pages is very achievable, providing an excellent listing to bolster your growing project.
Trust Wallet
As one of the leading crypto wallets, getting added to Trust Wallet opens up a huge potential user base. Their listing criteria primarily target working projects exhibiting real-world use and adoption.
To qualify, you'll need a functioning token on either Ethereum or BNB Smart Chain with a live project website, whitepaper, and technical documentation. EmoneyMax can aid by producing high-quality, detailed explanatory content assisting with the audit.
Proof of an engaged global community is also important to Trust Wallet. This is where top-tier community management and targeted promotional campaigns facilitated by specialists like EmoneyMax really pay off, helping generate thousands of followers across relevant Telegram groups and social profiles.
Be prepared to submit monthly updates once listed, outlining project developments, partnerships, and new milestones reached – giving fans fresh reasons to invest. Promoting updates far and wide with the help of pros is a sure way to attract more users.
With patience, hard work, and smart promotional guidance from an expert service like EmoneyMax, gaining inclusion within the Trust Wallet ecosystem presents a worthwhile growth opportunity for qualified cryptocurrency projects. Their user base continues expanding rapidly, bringing your innovative token to many new eyes.
Additional Options
Beyond the above core directories, exploring other specialized listing options tailored to your coin's niche could further boost exposure. Here are a few examples:
DEXScreener
For DeFi tokens in particular, being tracked on DEXScreener opens your project to a large pool of decentralized exchange users. While requirements are lighter than centralized listings, efficiently communicating your token's utility and value proposition remains key. EmoneyMax excels at crafting persuasive marketing narratives.
NFT Marketplaces
If your token enables any unique NFT capabilities, pursuing inclusion within popular marketplaces like OpenSea and Rarible connects you to bustling creator communities. EmoneyMax guides can assist with any specialized promotional efforts like exclusive NFT drops needed to grab marketplaces' attention.
Wallet Inclusions
Beyond Trust Wallet, being integrated into additional crypto wallets like Metamask and Coinomi extends your reach to their massive combined user bases. However, such listings necessitate strong technology partner recruitment aided well by PR specialists.
Exchange Voting Campaigns
Some exchanges regularly hold community votes for potential new project listings. With creative contests and bounty, campaigns run expertly by a team like EmoneyMax, mobilizing enthusiastic token supporters to sway such votes in your favor certainly improves your chances of success.
The bottom line – Strategies for Getting Your Coin Noticed on a Worldwide Scale
Getting included across reputable data sites, wallets, and niche marketplaces takes both strategic effort and promotional prowess. By approaching listings professionally with a comprehensive plan leveraging top promotional assistance, your new cryptocurrency project stands the best odds of gaining that all-important initial traction. Services like EmoneyMax make the process far more manageable through their extensive experience catapulting startups into the limelight. Why go it alone when proven experts can help your coin succeed?